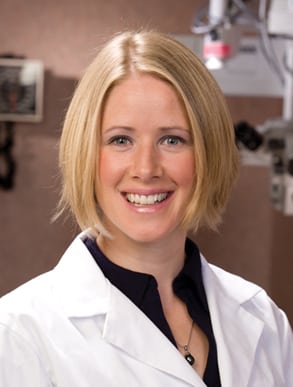 Columbia Eye Clinic is proud to announce the addition of D. Reynell Harder Smith, D.O. to the staff. Dr. Smith is a board-certified ophthalmologist specializing in comprehensive ophthalmology, cornea transplantation and cataract surgery.
A 1998 graduate of the University of Rochester, Dr. Smith received her Doctor of Osteopathic Medicine degree from the Philadelphia College of Osteopathic Medicine in 2002. She completed her internship and residency at Doctors Hospital in Columbus, Ohio and completed her fellowship in cornea and anterior segment from The Ohio State University. Before joining Columbia Eye Clinic, Dr. Smith was an Associate Clinical Professor at Ohio State's Department of Ophthalmology and a pediatric cornea consultant at Nationwide Children's Hospital in Columbus, Ohio. Dr. Smith is a member of the American Academy of Ophthalmology, American Osteopathic College of Ophthalmology and Otolaryngology
and the American Osteopathic Association.
With 14 physicians and three locations, Columbia Eye Clinic is the largest ophthalmology practice in the Midlands and one of the largest in South Carolina. Columbia Eye Clinic's team of board-certified ophthalmologists have been providing adult and children's eye care for over 40 years. A full range of services, from advanced laser vision correction and specialty eye care including cataract surgery to glasses and contact lenses, is offered. Columbia Eye Clinic, together with Columbia Eye Surgery Center, offers the most up-to-date corrective and vision care surgery.