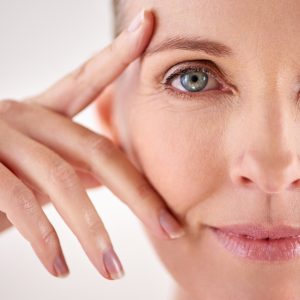 The physicians at Columbia Eye Clinic specialize in medical and aesthetic surgical procedures that deal with the orbit (eye socket), eyelids, tear ducts, and the face as well as the reconstruction of the eye and associated structures including:
Eyelid Lift (Blepharoplasty)
Brow lift (direct and internal)
Ptosis repair
Ectropion/Entropion Repair
Skin cancer repair and reconstruction
Removal of tumors of the eyelid
Eye socket repair
Tear duct surgery (DCR)
We also offer non-surgical aesthetic procedures such as facial rejuvenation using Botox Cosmetic and Latisse as well as the following Cosmetic surgical procedures:
Lower eyelid lift (blepharoplasty)
Lower eyelid resurfacing (CO2 laser)
Blepharoplasty
Surgery to improve the appearance of drooping or sagging eyelids is called blepharoplasty. The procedure gives the eyes a more youthful look by removing excess skin, bulging fat and lax muscle from the upper and/or lower lids. Blepharoplasty may sometimes be performed along with ptosis repair, a condition where upper eyelid drooping blocks part of the visual field.
During the blepharoplasty procedure, excess skin and fat are removed from the upper lid through an incision hidden in the natural eyelid crease. If the lid is droopy, the muscle that raises the upper lid can be tightened. Fat in the lower lid can be removed or repositioned through an incision hidden on the inner surface of the lid.
The procedure is conducted at Columbia Eye Surgery Center's ambulatory facility located at 1920 Pickens Street in downtown Columbia adjacent to our downtown Columbia clinic location. After surgery, discomfort is generally mild and non-aspirin pain relievers are usually all that is necessary. Most patients are able to return to most activities within a week.
Watch to Learn More About Blepharoplasty
Watch to Learn More About Ptosis
Facial Rejuvenation Using Botox Cosmetic
Botox is the most popular cosmetic medical treatment in the US and is popular among men and women looking for economical and non-surgical facial rejuvenation and has been used safely and effectively in Ophthalmology since the 1980's.
Botox is a safe, naturally occurring substance that causes muscle relaxation typically lasting three to four months. These effects can be harnessed by our physicians to improve frown lines between the brows, crow's feet at the outer corners of the eyes, horizontal lines in the forehead and eyebrow height and shape.
Injections are made in our office with a tiny needle, directly into the muscle(s) causing wrinkles or facial aging. The injections are only mildly uncomfortable and take only a few seconds. Effects are usually fully evident by one week. Improvements in facial appearance typically last three to four months.
Watch to Learn More About Muscle Relaxing Injections
Latisse
Applied topically to your upper lash line, Latisse works gradually to help lengthen, thicken and darken both top and bottom eyelashes, with full results at week 16. Latisse is only available by prescription for use under doctor care. In order to maintain longer, thicker and darker lashes, you must continue applying the topical solution.
Schedule an appointment
If you are interested in restoring a more youthful appearance, you may schedule a consultation at any of our four convenient clinic locations by contacting us at (803) 779-3070.
Pre/Post Operative Instructions 
Download instructions from your surgeon.