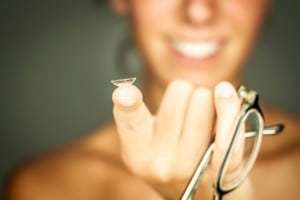 When it comes to getting the right contacts, experience is crucial. Whether you wear daily, weekly, or monthly disposable contacts, our trained Optical staff can fill your contact lens prescription so you can experience your best and most comfortable vision.
Ask about annual supply savings and EyeSubscribe, our contact lens subscription service that provides refills of your contacts when you need them so you'll always have a supply of fresh contact lenses!
You can reorder contacts through our convenient online system to be shipped directly to you.
For your convenience, we carry cleaning and disinfecting solutions, rewetting drops and lens cases as well as all major brands from trusted manufacturers. Below are just a few of our top selling contacts. Of course, we also carry many more.
Daily
Acuvue 1 Day Moist
Dailies Total One
MyDay, BioTrue 1 Day
Two Week
Vitality
Acuvue Oasys
Acuvue 2
Monthly
Acuvue Vita
Air Optix
Ultra
Biofinity