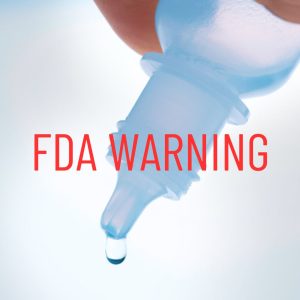 The Food and Drug Administration (FDA) recommends consumers immediately stop using 26 brands of over-the-counter eye drops that may cause eye infections that could lead to partial vision loss or blindness.
These products are sold under the brand names:
CVS Health
Equate Hydration (Walmart)
Leader (Cardinal Health)
Rugby (Cardinal Health)
Rite Aid
Target Up & Up
Velocity Pharma
Patients who have signs or symptoms of an eye infection after using these products should talk to their healthcare provider or seek medical care immediately.
More information on eye drop retailers and product information.