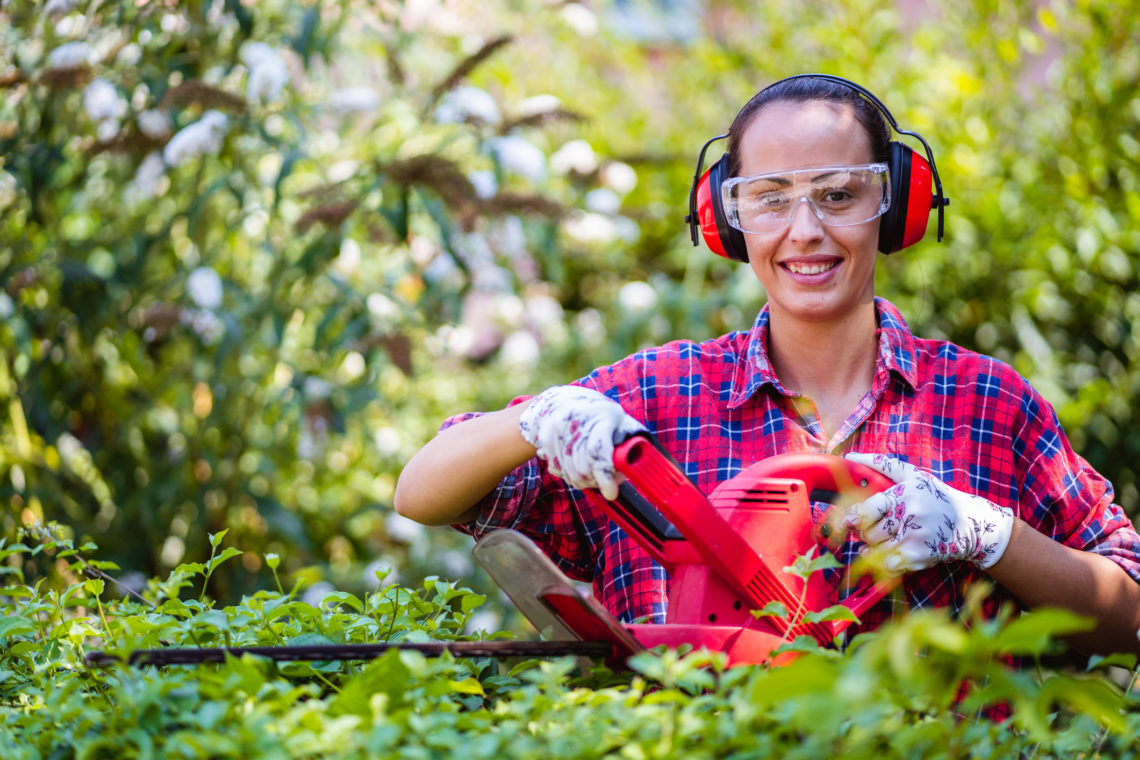 Weekend do-it-yourselfers should take precautions to avoid preventable eye injuries by wearing appropriate eye protection when performing yard work, home repairs or maintenance.
Every household should have at least one pair of ANSI-approved protective eyewear. Choose protective eyewear with "ANSI Z87.1" marked on the lens or frame. This means the glasses, goggles or face shield meets the American National Standards Institute (ANSI) Z87.1 safety standard. You can buy ANSI-approved protective eyewear from most hardware stores nationwide.
Wear protective eyewear when there is a chance of eye injury such as anywhere there may be flying debris, falling objects, chemicals and intense light and heat.
When working outside, consider that eyes can be damaged by sun exposure, not just chemicals, dust or objects. To protect your vision, wear sunglasses labeled "100% UV protection," even if you wear UV blocking contact lenses.  Wrap-around styles are best, so rays can't enter from the side. And don't skip the shades on cloudy days– damaging UV rays can pass through haze and clouds.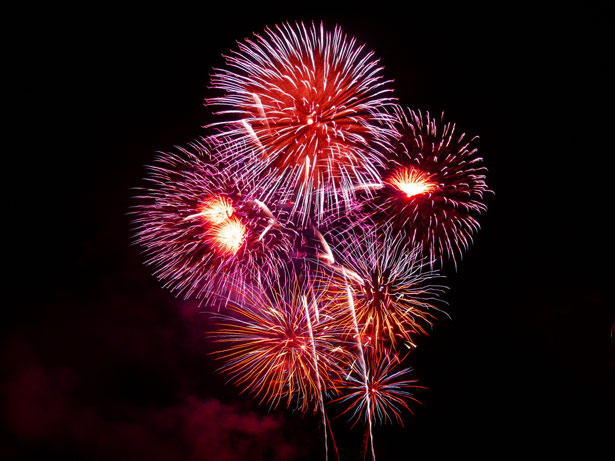 This is the time of year that we love to show our patriotism with fireworks, but fireworks aren't toys. They can cause ocular injury and even blindness. You may think you are safe if you're not the one igniting the fireworks, but more than half of reported fireworks injuries occur in bystanders.
For those who attend professional fireworks displays or live in communities surrounding public fireworks shows, you should always:
– Respect safety barriers at fireworks shows. View fireworks from at least 500 feet away.
– Avoid touching unexploded display fireworks. Instead, immediately contact local fire or police departments for help.
If you decide to purchase consumer fireworks, follow these safety tips to prevent eye injuries:
– Never let children play with fireworks of any type, even sparklers, which can burn at up to 2,000 degrees Fahrenheit.
– Adults should always wear protective eyewear that meets parameters set by the American National Standards Institute (ANSI) if handling fireworks and ensure that all bystanders are also wearing eye protection. ANSI-approved protective eyewear can be easily purchased from most hardware stores.
– Leave the lighting of professional-grade fireworks to trained pyrotechnicians.
If an eye injury from fireworks occurs, remember:
– Seek medical attention immediately. A Columbia Eye Clinic physician is on-call 24 hours a day.
– Do not rub your eyes.
– Do not apply pressure.
– Do not remove any objects that are stuck in the eye.
– Do not take any blood-thinning pain medications such as aspirin or ibuprofen.
If you have suffered an eye injury, review these care and treatment recommendations. But most importantly, have an ophthalmologist examine the eye as soon as possible, even if the injury seems minor at first. Columbia Eye Clinic has a physician on-call 24-hours a day for patients with emergencies. A serious eye injury is not always immediately obvious. Delaying medical attention can cause the damaged areas to worsen and could result in permanent vision loss or blindness.