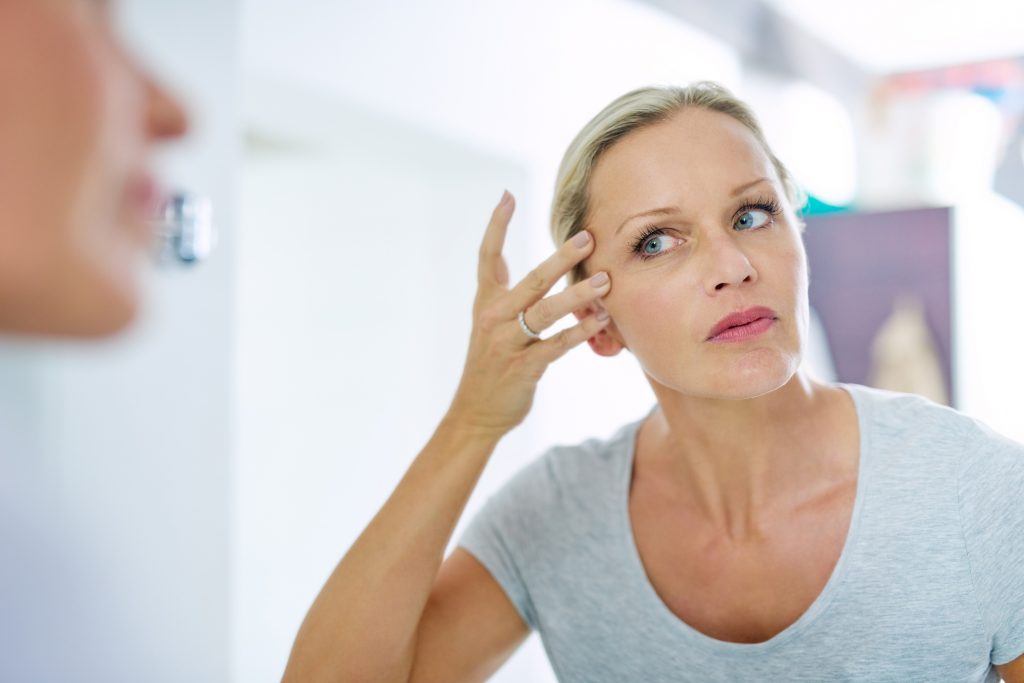 Drooping or sagging eyelids and eyebrows and under eye fat pockets are common signs of aging and may make you look tired and detract from the attractiveness of your eyes and face. In addition to cosmetic considerations, eyelid drooping can also impair your vision by blocking part of your visual field.
Minor outpatient eyelid surgery, called blepharoplasty, can help you look more rested and youthful by removing excess skin and bulging fat of the upper and lower lids with little to no visible scarring. In cases where the eyelids are also droopy, a procedure to tighten the muscle and lift the eyelids, called ptosis repair, may be appropriate. Incisions are hidden in the crease of the upper eyelid and just beneath the lashes or behind the lower eyelid and are virtually unnoticeable after they have healed.
After surgery, discomfort is generally mild and non-aspirin pain relievers are usually all that is necessary. You can resume wearing contact lenses when the eyelid swelling subsides enough to allow the lenses to be comfortable. If you wear eyeglasses, you can put them on carefully at any time after surgery. Most patients return to most normal activities within a week.
These outpatient procedures are performed by an experienced oculoplastic surgeon, an ophthalmologist who specializes in plastic and reconstructive surgery of eyelids, eyebrows and other parts of the face, in office or at our ambulatory surgery center adjacent to our clinic location at 1920 Pickens Street in downtown Columbia.
If you are undergoing a medically necessary blepharoplasty or ptosis repair, Medicare or your private health insurance may cover some or all of the cost of the procedure.
Learn more about eyelid surgery and other non-surgical aesthetic procedures such as facial rejuvenation using Botox Cosmetic and Latisse.
Contact us at (803) 779-3070 to schedule a consultation to see if we can help you look and feel younger with eyelid surgery.