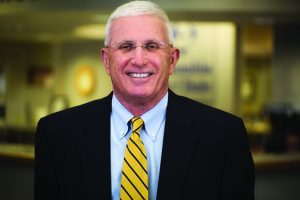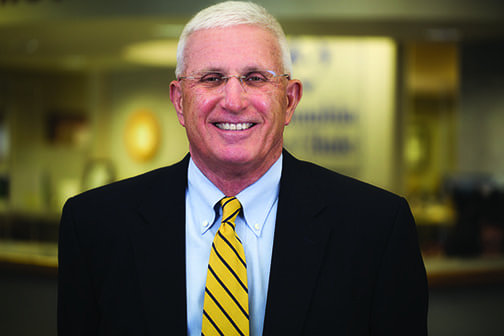 Award Celebrates Larry Hiebert as Philanthropic Leader in the Midlands
Larry Hiebert, CEO of Columbia Eye Clinic and Columbia Eye Surgery Center, will receive the Living and Giving Award at the 17th Annual Hope Gala in honor of his many years of dedication to the Juvenile Diabetes Research Foundation (JDRF) during an evening of fun and elegance for a worthy cause. Each year the Living and Giving Award is presented to a philanthropic leader in the Columbia community who exemplifies what it means to give back on a daily basis.  The Palmetto Chapter of JDRF will hold the Hope Gala at the Columbia Metropolitan Convention Center in Columbia, South Carolina on Saturday, May 3, 2014, from 6 p.m. to 11 p.m.  Proceeds from the event will fund critical research to find a cure for T1D (type 1 Diabetes).
Under Larry Hiebert's direction, Columbia Eye Clinic and Columbia Eye Surgery Center have raised more than $120,000 for the Palmetto Chapter of JDRF.  Each year, Columbia Eye Clinic sponsors a fund raising team in the JDRF Walk to Cure Diabetes.  In a combined effort selling JDRF paper shoes, physician and employee fundraising, an internal online silent auction, and a used book sale, they raised more than $17,500 in 2013 to help find a cure for T1D, which can lead to blindness.  Larry Hiebert has also secured commitments this year for an additional $27,000 and hopes to raise additional funds in the next few weeks to benefit the 17th Annual Hope Gala.
Larry Hiebert, who recently announced he will retire as CEO of Columbia Eye Clinic and Columbia Eye Surgery Center in March of next year, sees the work he has done for JDRF as part of the legacy of what will be his 43 year professional career in healthcare management.  He joined the Columbia Eye Clinic and Surgery Center 10 years ago with 32 years of experience as a CEO and Sr. Administrator with other prestigious medical/surgical Ophthalmology practices in the Southeast and the American Red Cross Blood Services.  He brought with him a commitment to altruism and helping others that he has shared with the 115 staff and physicians.
"I can't put into words how I'm touched by this award," says Larry Hiebert, whose 89-year old mother, sisters, three children with their spouses, and three grandchildren (with a fourth on the way), will travel to Columbia to be present when he accepts the award.  Previous recipients of the Living and Giving Award include former University of South Carolina Baseball Coach and now Athletic Director, Ray Tanner, and South Carolina Bank & Trust CEO, Robert Hill.
JDRF is the leading global organization focused on type 1 diabetes (T1D) research. Driven by passionate, grassroots volunteers connected to children, adolescents, and adults with this disease, JDRF is now the largest charitable supporter of T1D research, awarding more than $1.6 billion to diabetes research since its founding in 1970. More than 80 percent of JDRF's expenditures directly support research and research-related education.  The goal of JDRF research is to improve the lives of all people affected by T1D by accelerating progress on the most promising opportunities for curing, better treating, and preventing T1D.
Individual tickets for the 17th Annual Hope Gala are $150 each and corporate sponsorships are available. For more information on event details, sponsorship opportunities, donation and ticket options, and a Live Auction preview; please visit www.palmetto.jdrf.org or contact the staff at the Palmetto Chapter at 803-782-1477 or [email protected].