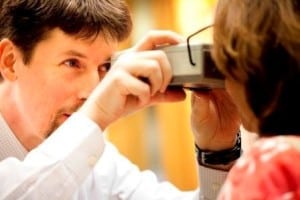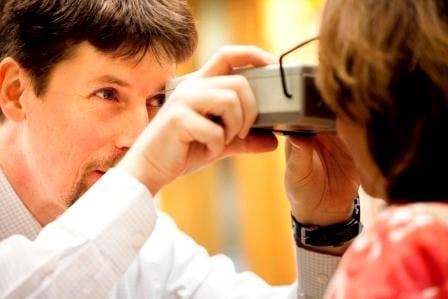 At Columbia Eye Clinic, we take experience, training and education seriously. When you leave your Columbia Eye Clinic physician with a prescription for glasses or contacts, you can rest assured that the same high level of professional knowledge and caring will continue at our Optical Departments, right under the same roof.

Columbia Eye Clinic's Optical Departments are staffed by licensed and board-certified opticians. We carry a vast array of frames and lenses, sunglasses, reading glasses and contacts that fit any need, any fashion and any pocketbook. And our extremely competitive prices will pleasantly surprise you.
We offer the most advanced lens technology available. Click below to learn more about how our custom single vision, bi-focal, or no-line progressive lenses by Shamir can help you can experience wider fields of view, crisper distance vision and easier transition through all your viewing fields that is more like natural sight.
Autograph III Single Vision Digital Lenses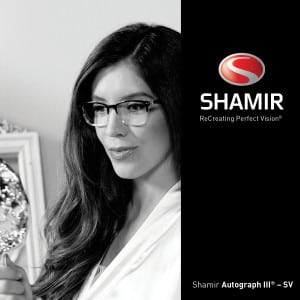 Best used in slightly heavier prescriptions above +/- 2.50 or 3.00, Autograph III lenses are fully customized for your prescription, frame selection, eye measurements and position you wear your frame. This lens maximizes the lens surface for edge to edge clarity. Our patients who have previously disliked wearing glasses because of poor peripheral vision, especially contact lens wearers, have been astonished by the undisturbed, consistent vision all the way across this lens. Digital technology allows the prescription to be more accurate and will give you the best vision, much like you experience during your eye exam.
Autograph II Progressive Lenses (No-Line Bi-Focals)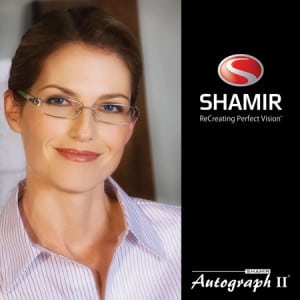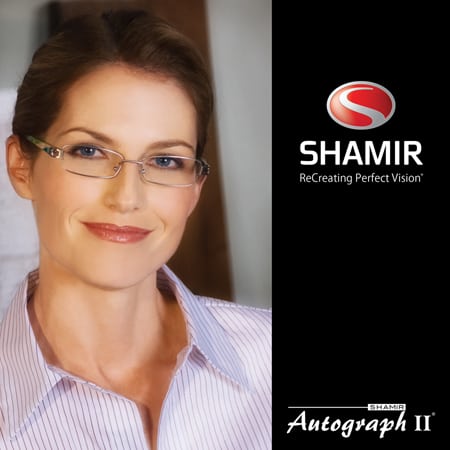 Augtograph II is our best progressive lens (also known as no-line bifocals) and is fully customized down to the millimeter for your prescription, frame selection, eye measurements and position you wear your frame. You will experience significantly wider fields of view, crisper distance vision, and an easier transition as you move through different viewing zones, which feels much more like natural vision.
Spectrum Progressive Lenses (No-Line Bi-Focals)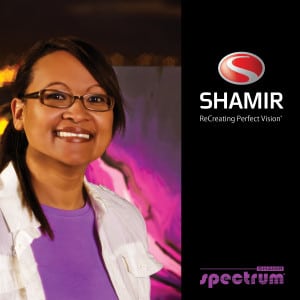 The Spectrum lens offers many of the advanced features of the Autograph II lens, at a more affordable price point. This lens offers an outstanding value with many features of a more expensive lens.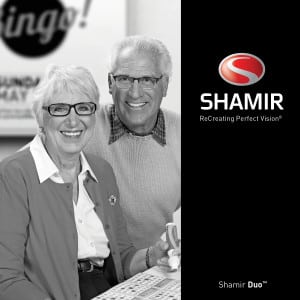 Duo lenses are a great new alternative for lined-bifocal wearers who cannot get used to progressives, but prefer the look of a no-line lens. These lenses are the world's first true "line-less bifocal" lens.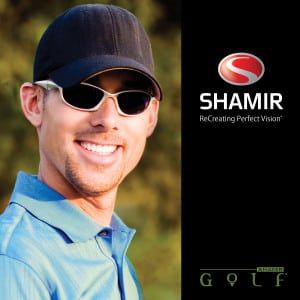 This lens is designed specifically for golf, optimizing your near, mid-range and far vision ranges while also providing clear peripheral vision. Finally, a lens for golfers with a progressive lens to make play more comfortable and improve your score!

Glasses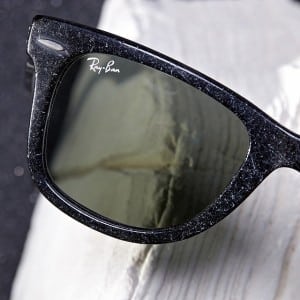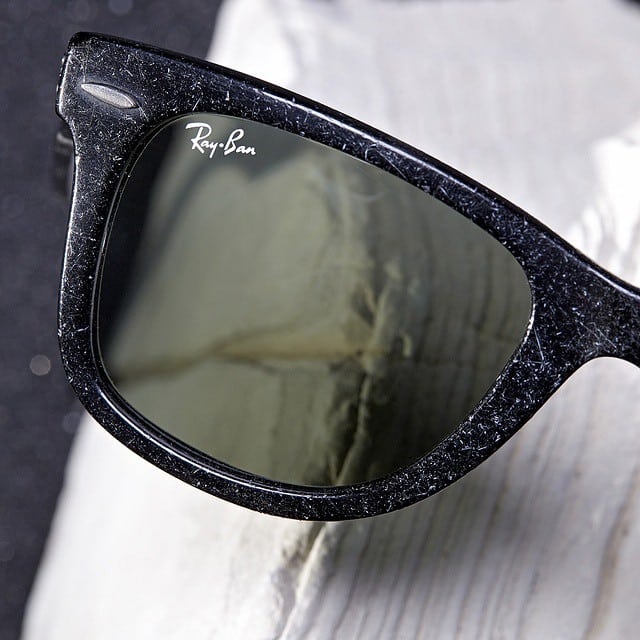 Our selection of frames is second to none. We offer iconoclastically cool Ray Ban sunglasses and ophthalmic frames in a wide range of models to accommodate any lens type, including progressive lenses. The optical collection from Spanish label etnia BARCELONA is also exclusively available in the Midlands area at our Lexington and Pickens Street locations.
Anglo-American
Brendel
Bulova
Carrera
Caviar
Cazal
Flexon
Fossil
Kate Spade
Liz Claiborne
Lulu Guiness
Marchon Airlock
Maui Jim
Max Mara
Michael Ryen
Nautica
Nike
Prodesign Denmark
Ray Ban
Scott Harris
Seiko Titanium
Ted Baker
Tura
We also carry kids' favorite frames by Candies, Sketchers, Easytwist, Bongo, DB4K, Nike and more at all three locations.
Our experienced staff can assist you in choosing the frame that best meets all your needs from fashion to fit to function.
We also offer the latest in lens technology, including:
Anti-Reflective Coatings
Progressive No-Line Bifocals
Hi-index Plastic
Tints
Polarized Sunglasses
UV Protection
Polycarbonate Lenses
Transitions
Aspheric Lenses
Computer Glasses
Sports Eyewear
Occupational and Hobby Eyewear
Contact Lenses
When it comes to getting the right contacts, experience is crucial. Our highly trained Optical staff can fit you with lenses that afford the best vision and the most comfort.
We carry all the major brands from trusted manufacturers such as Johnson & Johnson, CIBA Vision and Bausch & Lomb:
Acuvue
Biomedics
Focus
Frequency
FreshLook
O2Optix
ProClear
PureVision
Soflens
Vertex
Whether you wear daily, weekly or monthly disposable contacts, bifocal or multifocal lenses, Columbia Eye Clinic's Optical Department has it.
Purchase your contact lenses with us and we will provide sample drops, solutions and cleaners at no additional charge.
We also carry everything else you may need, from cleaning and disinfecting solutions to wetting drops and lens cases.
Trust the professionals at Columbia Eye Clinic Optical Department to meet all your eyewear needs.