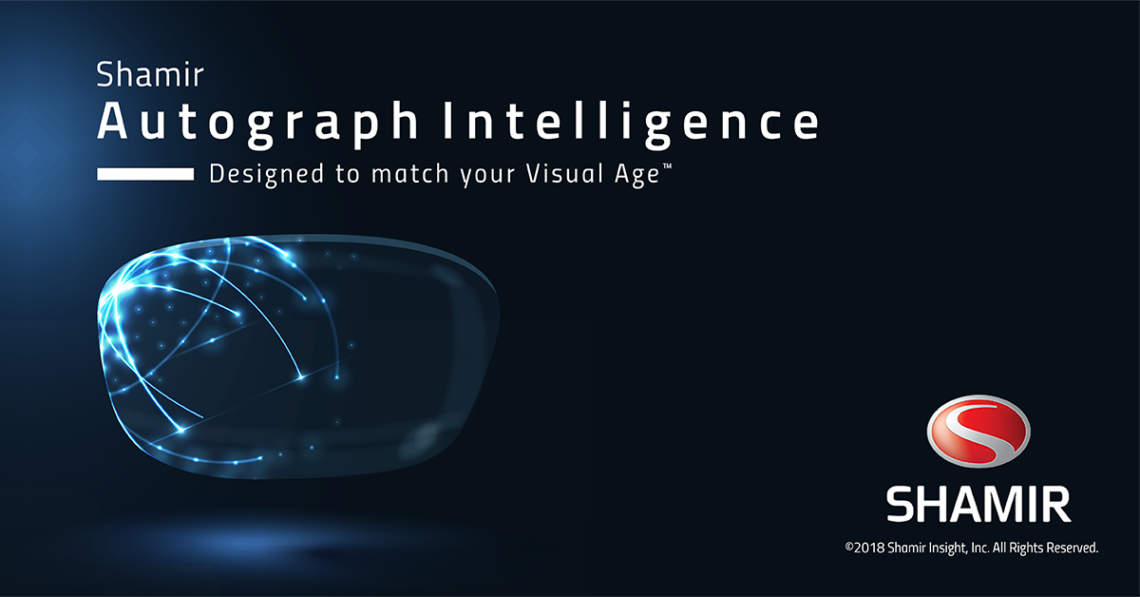 Using cutting-edge technology, Shamir Autograph Intelligence™ is the first no-line progressive lens to use patient experience, visual behaviors and artificial intelligence, to create the most customizable progressive lens design.
Until now, all progressive lenses have been designed the same, no matter what your Visual Age™.  Your Visual Age™ is the add power of your reading prescription and generally correlates with your age.  As you get older, you will typically need increased power in your reading prescription. For example, a patient with an add power of +3.50 is typically older than a patient with an add power of +.75, and their lifestyles and daily visual needs are quite different.
Extensive research has shown that based on their age, patients have different visual behavior related to driving, computer use, smartphone/tablet use and printed reading materials. Autograph Intelligence lenses have customized visual zones to match these visual preferences.
The Optical Shops at all three of Columbia Eye Clinic's convenient locations carry the Autograph Intelligence™ lens. Drop in to one of our Optical Shops to learn more or call (803) 779-3070 to schedule an appointment for an eye exam with one of our physicians.