Spring 2015 Newsletter
News from Columbia Eye Clinic: 50% off sunglasses, NEW golf lenses and more
March 31, 2015
Please click HERE to view the Spring 2015 Newsletter.
Now Hiring an Ophthalmic Technician
February 13, 2015
Columbia Eye Clinic is currently seeking to hire an Ophthalmic Technician. A high school diploma is required. Prior experience and computer skills are a plus. Knowledge of electronic health records is preferred, but not required. Employer is willing to train a candidate who can interact with physicians and patients in a clinical setting. The position offers a competitive salary and benefits. Interested candidates may submit a current resume to the attention of Tammy Sharpe, Human Resources Specialist at [email protected].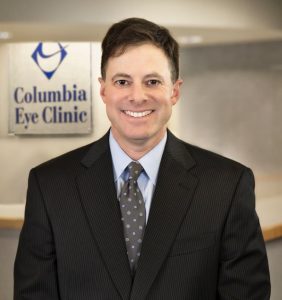 R. Langston Spotts, MHA joins Columbia Eye Clinic and Columbia Eye Surgery Center
February 3, 2015
R. Langston Spotts has been named Chief Executive Officer of Columbia Eye Clinic and Columbia Eye Surgery Center.  His responsibilities as CEO include oversight of operations, finance, health information technology, compliance, and business development for the three clinic locations and ambulatory surgery center.
Read More
Focal Point Fall 2014 Newsletter
November 11, 2014
Please click HERE to download the Focal Point Fall 2014 Newsletter.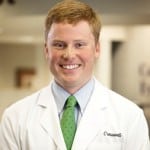 Edward G. Crosswell, M.D. Joins Columbia Eye Clinic
May 30, 2014
The physicians and staff of Columbia Eye Clinic welcome Edward G. Crosswell, M.D. to the practice. Dr. Edward Crosswell specializes in Ophthalmic Plastic and Reconstructive Surgery, Cataract Surgery and comprehensive ophthalmology. His clinical interests include reconstructive and cosmetic eyelid surgery, lacrimal surgery and orbital surgery. He will see patients at Columbia Eye Clinic's three conveniently located offices in downtown Columbia, Northeast Columbia and Lexington.
Read More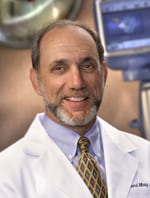 Edward G. Mintz, M.D. named Medical Director of Columbia Eye Surgery Center
May 19, 2014
Edward G. Mintz, M.D. has been named Medical Director of the Columbia Eye Surgery Center.  His responsibilities as Medical Director include overseeing the direction, operations and clinical quality of care for the ambulatory surgery center.  Dr. Mintz will continue to see patients and perform surgery.
Read More
Columbia Eye Clinic/Columbia Eye Surgery Center CEO To Be Honored by JDRF
Award Celebrates Larry Hiebert as Philanthropic Leader in the Midlands
March 27, 2014
Larry Hiebert, CEO of Columbia Eye Clinic and Columbia Eye Surgery Center, will receive the Living and Giving Award at the 17th Annual Hope Gala in honor of his many years of dedication to the Juvenile Diabetes Research Foundation (JDRF) during an evening of fun and elegance for a worthy cause. Each year the Living and Giving Award is presented to a philanthropic leader in the Columbia community who exemplifies what it means to give back on a daily basis.  The Palmetto Chapter of JDRF will hold the Hope Gala at the Columbia Metropolitan Convention Center in Columbia, South Carolina on Saturday, May 3, 2014 from 6p.m. to 11 p.m.  Proceeds from the event will fund critical research to find a cure for T1D (type 1 Diabetes).
Read More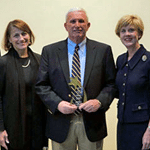 Columbia Eye Clinic Honored By The Central Carolina Community Foundation and Columbia Metropolitan Magazine with a Best of Philanthropy Award
November 14, 2013
"We come to work every day with the notion that we do good things by helping people see," says Larry Hiebert, CEO. "We take that job very seriously. But while medicine is our first focus, we also want our patients to see that we are invested in the community outside the clinics' walls."
Read More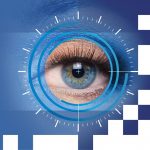 Late Summer 2013 Newsletter
The Columbia Eye Surgery Center is now the only practice in the Midlands offering patients the unparalleled precision and accuracy of the Alcon LenSx femtosecond laser to cataract surgery. The surgical laser utilizes the most advanced bladeless technology available in the world.
Read More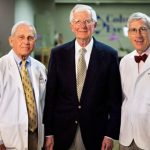 Columbia Eye Clinic Celebrates 90th Anniversary
July 23, 2013
When Dr. Walter J. Bristow, Sr. began the practice in Columbia in 1923, physicians did not focus solely on Ophthalmology, but were generalists in Eye, Ears, Nose and Throat. Read more about what has changed in 90 years of continuous care of patients and what has stayed the same.
Read More
Columbia Eye Clinic Launches Facebook Page
Join our official FACEBOOK page.
Read More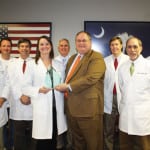 Columbia Eye Clinic Receives Legacy Award
The Columbia Free Medical Clinic's Board of Directors has presented its Legacy Award to Columbia Eye Clinic. The award recognizes individuals and organizations that significantly help the Free Medical Clinic accomplish their mission to provide free, quality health care to those who can't pay for services and have no health insurance.
Read More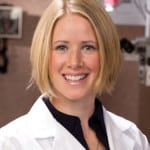 Columbia Eye Clinic Announces the Addition of D. Reynell Harder Smith, D.O.
Columbia Eye Clinic is proud to announce the addition of D. Reynell Harder Smith, D.O. to the staff. Dr. Smith is a board-certified ophthalmologist specializing in comprehensive ophthalmology, cornea transplantation and cataract surgery.
Read More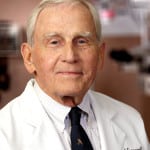 Hal H. Crosswell, Jr., M.D. featured in Carolinian Magazine
It was especially heartwarming for ophthalmologist Hal Crosswell to be interviewed by his alma mater for a story about his many years of service in Haiti.
Read More
University of Alabama Department of Ophthalmology Spotlights Four Columbia Eye Clinic Physicians
Read more about how four of our physicians from Birmingham ended up at Columbia Eye Clinic. Visit the 2007 edition at www.uab.edu/eyedoc.
Read More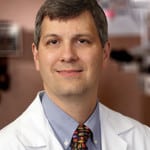 Columbia Eye Clinic Welcomes Vitreoretinal Specialist Derek L. Barker, M.D.
Columbia Eye Clinic is proud to announce the addition of Derek L. Barker, M.D. to the staff. Dr. Barker is a board certified ophthalmologist specializing in vitreoretinal diseases including macular degeneration, diabetic retinopathy and retinal detachments.
Read More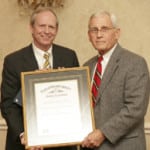 Hal H. Crosswell, Jr., M.D. Honored With The Order of the Palmetto
Hal H. Crosswell, Jr., M.D. has been presented the Order of the Palmetto, South Carolina's highest civilian honor. The award was presented to Dr. Crosswell by Governor Mark Sanford at a recent ceremony. http://columbiaeye.com/hal-h-crosswell-jr-m-d-honored-with-the-order-of-the-palmetto/The Order of the Palmetto is given in recognition of lifetime achievement and service to South Carolina.
Read More